Key Feature
Automatic battery charging
(opportunity charging)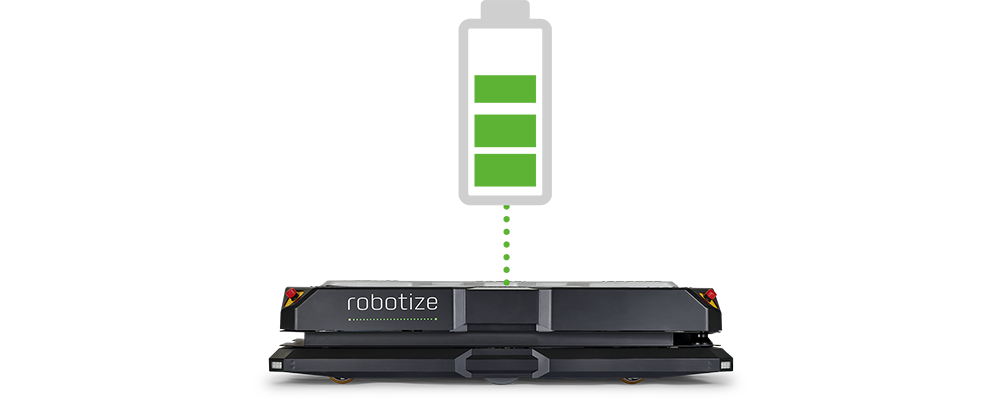 All GoPal AMRs use lithium iron phosphate (also known as LFP or LiFePO4) batteries. This battery type allows for both fast and partial/opportunity charging – without costly employee involvement or installation of ventilated charging stations.
The robots automatically drive to a Charging Station, when it best fits their work schedule. This way, there will always be a robot ready and available to get the job done – even in facilities that operate 24/7/365.
The rechargeable batteries provide superior power density, support quick charging, as well as a long service-life. Partial charging does not degrade this battery type and even a full charge (which provides 8-12 hours of operation) only takes about 45 minutes.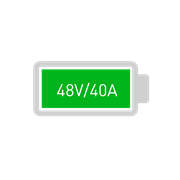 Our GoControl Fleet Management System constantly monitors battery capacity and will automatically direct robots for either partial or full charging at a Charging Station, when their schedule permits.
The LiFePO4 batteries ensure a long operational life (+5000 full charges) and is easy to replace.